"99 Days of 100% Encouragement"
Watch for updates about
Products
99 Days of 100% Encouragement VLOG
Recent Graduate, Aging Out, or Struggling?
Free Gift From Danny – SURVIVOR BASICS EBOOK
Click book to read.
Rave Book Reviews
Diane Cox CEO Just in Time for Foster Youth
I like everything about Danny Vann's book, 99 Days of 100% Encouragement. At Just in Time, with 65% of our staff having lived experience in foster care, our focus is on transformative change. So, we're very drawn to Danny's book because every page presents a powerful, transformational message with an affirmation (say it) and a call to action (share it). The unique, playful, and colorful graphics delight the eye while the message feeds the soul.
Diane Cox Co-Founder Just in Time for Foster Youth
Dr. John DeGarmo
"A great book! I am excited for others to read this important book, as there are so many life lessons in it, life lessons for all of us."
John DeGarmo, Ed.D
Foster Care Institute
Jon Baker
I loved Danny's book "99 days of 100% encouragement", just taking one day at a time with one simple message each day.  I've never been one for loads of motivational messages and pictures, although at the right time, in the right amount, they are very powerful. If you're ready for a bit of inspiration and needing a bit of encouragement, it's time for this book. Read the day's quote and reflect on it, "how can I use this message today". Good luck in your journey and happy reading. Jon Baker (Author of "Running Meetings that make things happen"., Swanage, England)
Jon Baker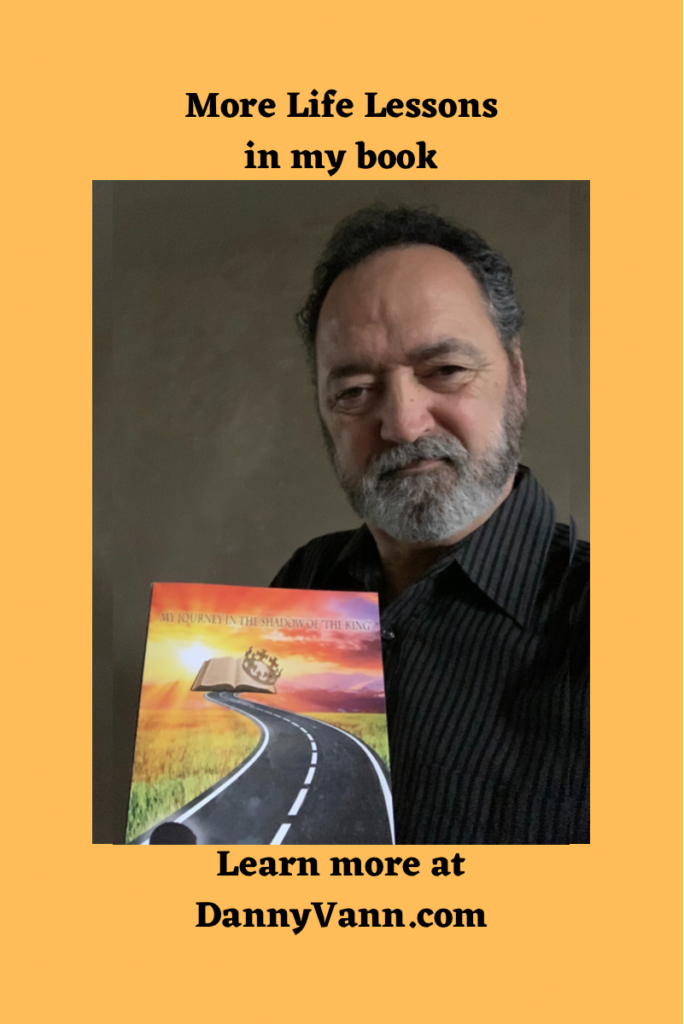 Danny Vann- Foster Care Is NOT What You Think It Is! (Former Foster & Trauma Survivor) (July 2021) - ManualMagazines.com
Issue Seven- July 2021: By Danny Vann, Mercedes Barreto The foster system in our communities has been known for its hold on youth and adults alike who experience the worst of such a system, yet I seldom find a useful, yet simplified source which will guide me in this quite elaborate and rocky subjec…
Listen to my interview on the Grace and Hope Podcast
Interview with Danny Vann, the Foster Care Survivor Who Now Encourages Others in Foster Care by The Grace & Hope Consulting Podcast
Meet Danny Vann, Christ's servant, husband, father, grandfather! His Mission is to help Child & Family Advocates and Foster Parents to Transform Traumatized Children's Lives from CHAOS to HOPE so they can SUCCEED in Life.
Born in 1953 the oldest of six kids, Danny Vann has faced many challenges in h…
Listen to I Hear An Angel Whispering
Don't panic. We tend to feel like all is lost and that we need to shut down in order to digest what has happened and take a pause so we can get out of our emotional mindset. When we are in fight-or-flight mode, our logical, thinking process shut down.
Read more